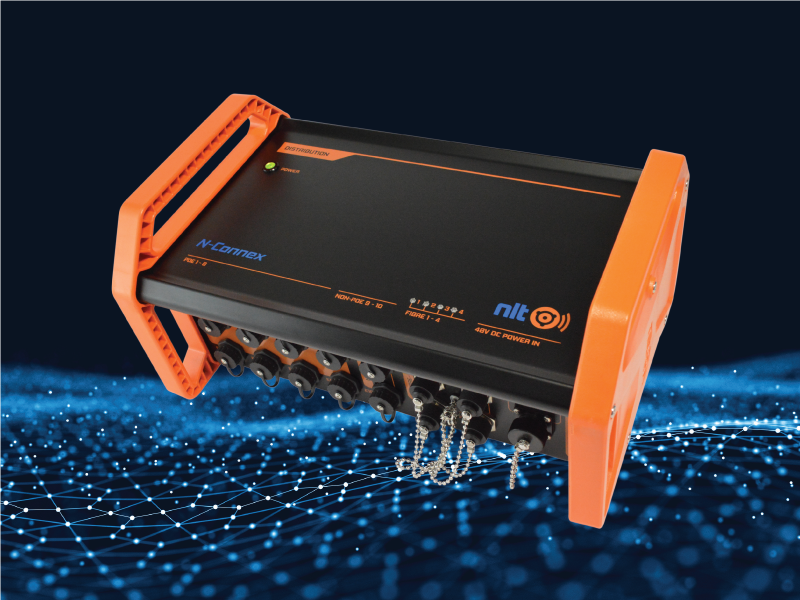 The Distribution 2.0 provides connectivity to a Gigabit Ethernet backbone. The module includes eight (8) managed PoE ports, two (2) Non-PoE Ports and four (4) Single Mode Fibre Ports to enable a range of solutions and network topologies.
The Distribution 2.0 can actively manage 240W (at 25°C) of total Power over Ethernet (PoE) supply across the various Ethernet ports. This enables a large range of high power consuming PoE devices to be simultaneously connected.
When combined with NLT Access Points, we can achieve strong and reliable WiFi coverage in underground mines, tunnels and heavy industrial facilities. NLT's pre-terminated rugged fibre connects multiple Distribution 2.0's to form a redundant network topology.
The Distribution 2.0 can easily integrate with SCADA systems, HMI systems and other data acquisition systems. It supports MEF service delivery and timing over packet solutions for IEEE 1588 and synchronous Ethernet. Combined with the small footprint and robust construction, the Distibution 2.0 is ideal for the most critical industrial applications