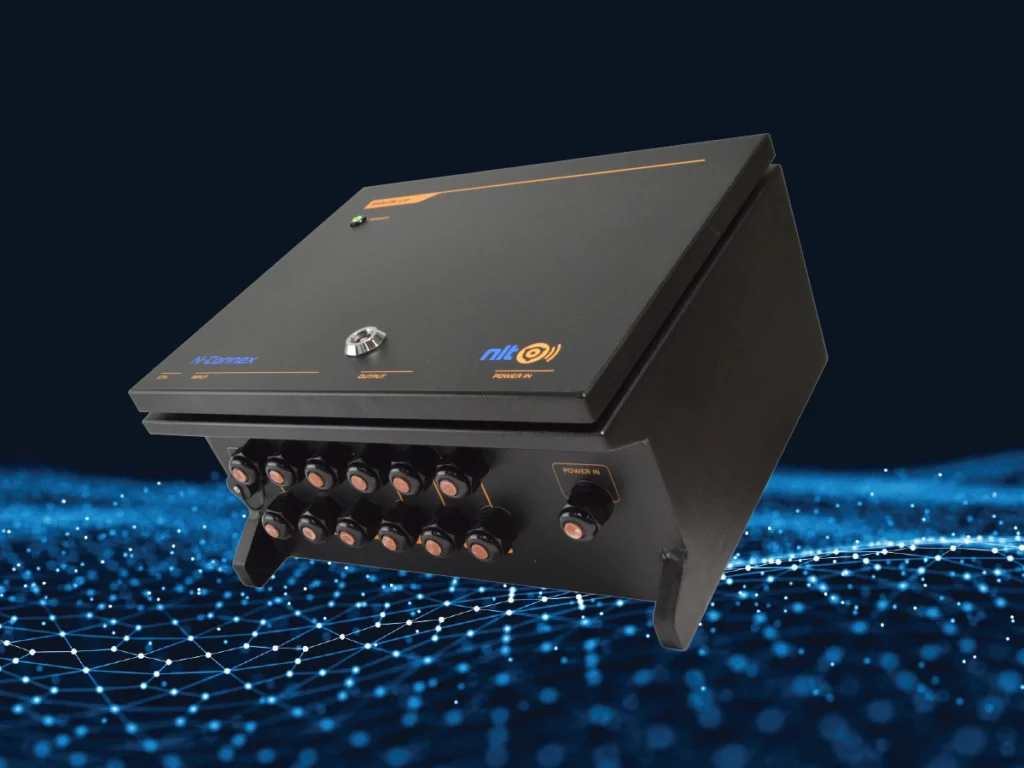 The IO module is the answer to integrating sensors and instrumentation into the N-Connex network enabling the monitoring and control of a wide range of systems. The IO is compatible with any PLC or control network using modbus TCP. When paired with NLT's flagship software Digital Mine, the display of gas sensors, fan speeds, paste instrumentation or any other compatible device is made possible..
Two versions of the IO module are available: The Analog version and the Digital version. The Analog version is equipped with six (6) analog inputs, two (2) analog outputs , two (2) digital inputs and two (2) digital outputs. The Digital version is equipped with eight (8) digital inputs and eight (8) digital outputs. The digital outputs are driven by relays allowing the use of a wide range of control voltages. The digital inputs are also customizable to a range of control voltages making the IO ideal for almost any control system. .
As with all N-Connex modules the IO Module is rugged and is suitable for harsh environments. The module is designed to be mounted on the NLT quick-fit rail system which can be attached to, or hung from, a variety of surfaces. It can also be mounted separately on its own.