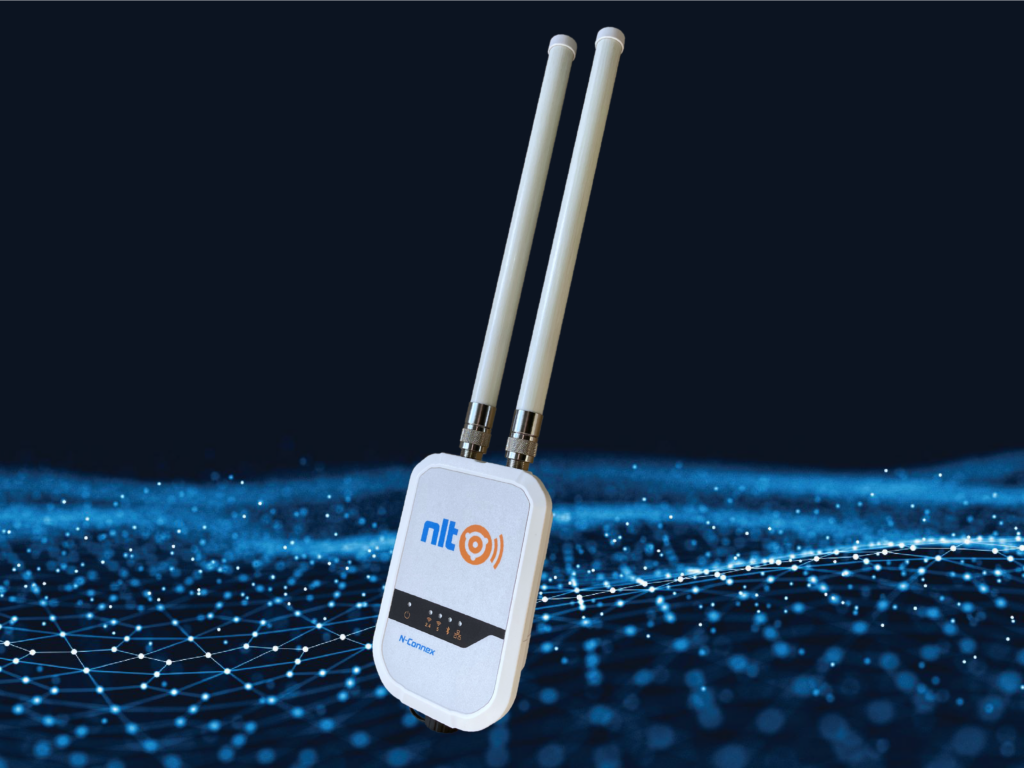 The N-Connex Lightning Bolt provides fast, convenient WiFi capability to N-Connex based networks. Built for harsh environments, it is rated to IP67 and is designed to operate in a wide temperature range.
The Lightning Bolt is a compact dual band outdoor and underground wireless access point. It is equipped with two N-Type antenna connectors to fit an assortment of industry standard antenna options. Powered by gigabit PoE, a single Cat6 cable provides network connectivity and power, making installation easy and intuitive. Additionally, the low power design ensures 802.11AC WiFi can be achieved at up to 300m from the NLT Distribution Module when paired with NLT's Cat6 extenders.
The secret power of the Lightning Bolt is the built-in WiFi tracking function. When paired with NLT's Digital Mine software and NLT WiFi tracking tags the Lightning Bolt becomes a powerful tracking device. It is capable of tracking Personnel, Vehicles or Assets that are in the proximity of the Bolt. Location tracking enables you to streamline business processes and improve operations, while also promoting a safer work environment.